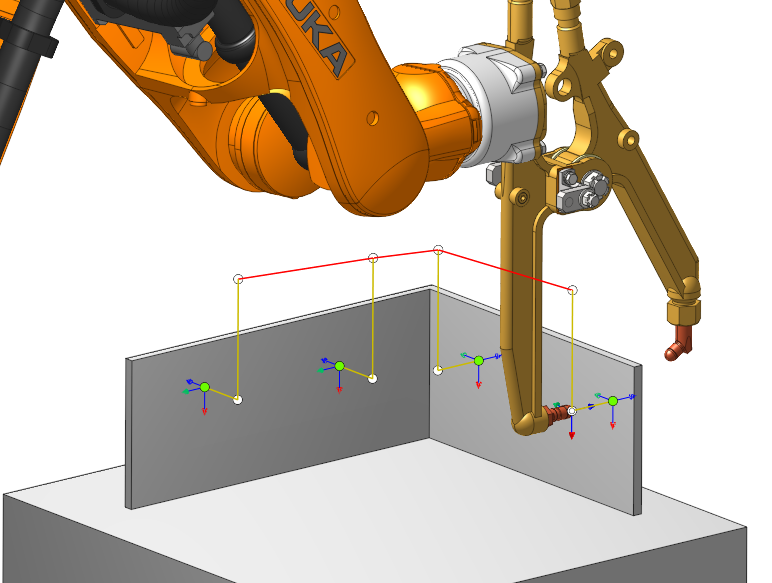 Operation can be used to

Tack weld and

Spot weld.
Job assignment
In the strategy tab, you need to select the type of welding:
For both types the job assignment is the same.
The job assignment

consists of two types of points: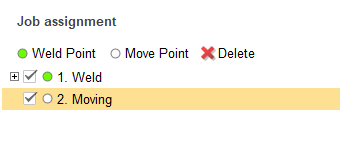 Weld Point

Move Point
These points can be used to construct a chain of trajectories: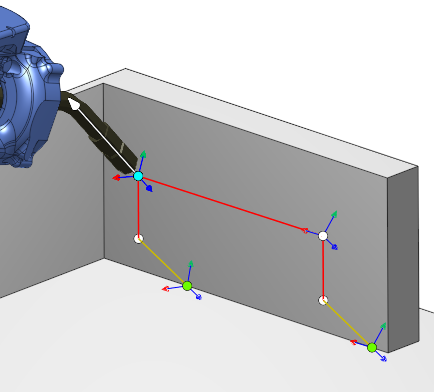 Drag points
These points can be moved by dragging.
They attach to faces

, curves

, splines

, edges

, vertices

. Tool axis rotates automatically when attached.
Move points can be easily moved using Smart snap

: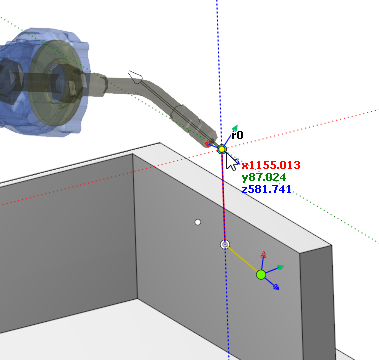 Position of the point can also be specified as an offset from the auxiliary yellow point.
To do this, first select the yellow point: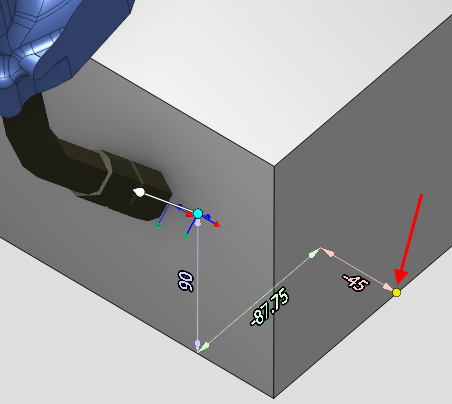 You can also rotate the axis vector by dragging the visual vector: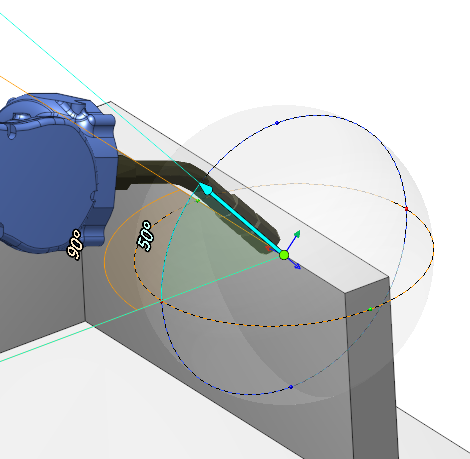 Point parameters
Points contains the following parameters:

Weld Point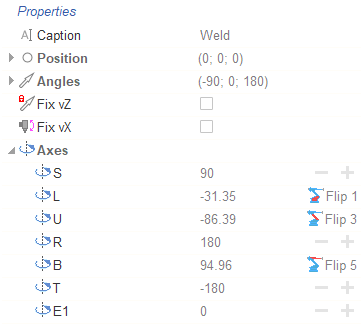 Move Point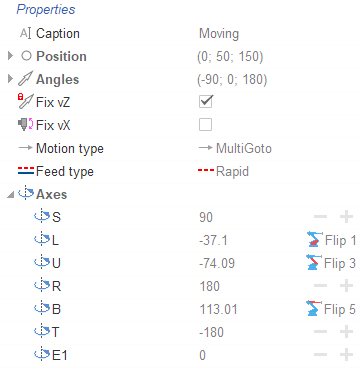 Caption - point name

Position - point coordinates.

Angles - tool axis inclination angle at point

Fix vZ - if enabled point vector does not change when dragged

Fix vX - enable 6 axis edit mode: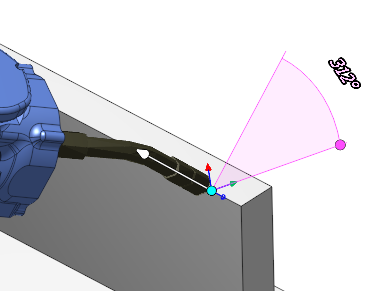 Motion type - is set by what type to move to the point:
MultiGoto - Multi coordinate movement

PhysicGoto - Physical machine axes movement

Avoid collisions - Collision avoidance movement

Axes - machine axis at the current point.
When changing axes, two buttons appear: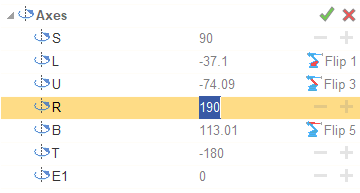 - moves the point to the tip of the machine

- returns previous values


- 360/+360

Flip - controls flips in the robot
Auxiliary Point

Weld point also contains additional auxiliary points:
Clearence

Engage

Retract